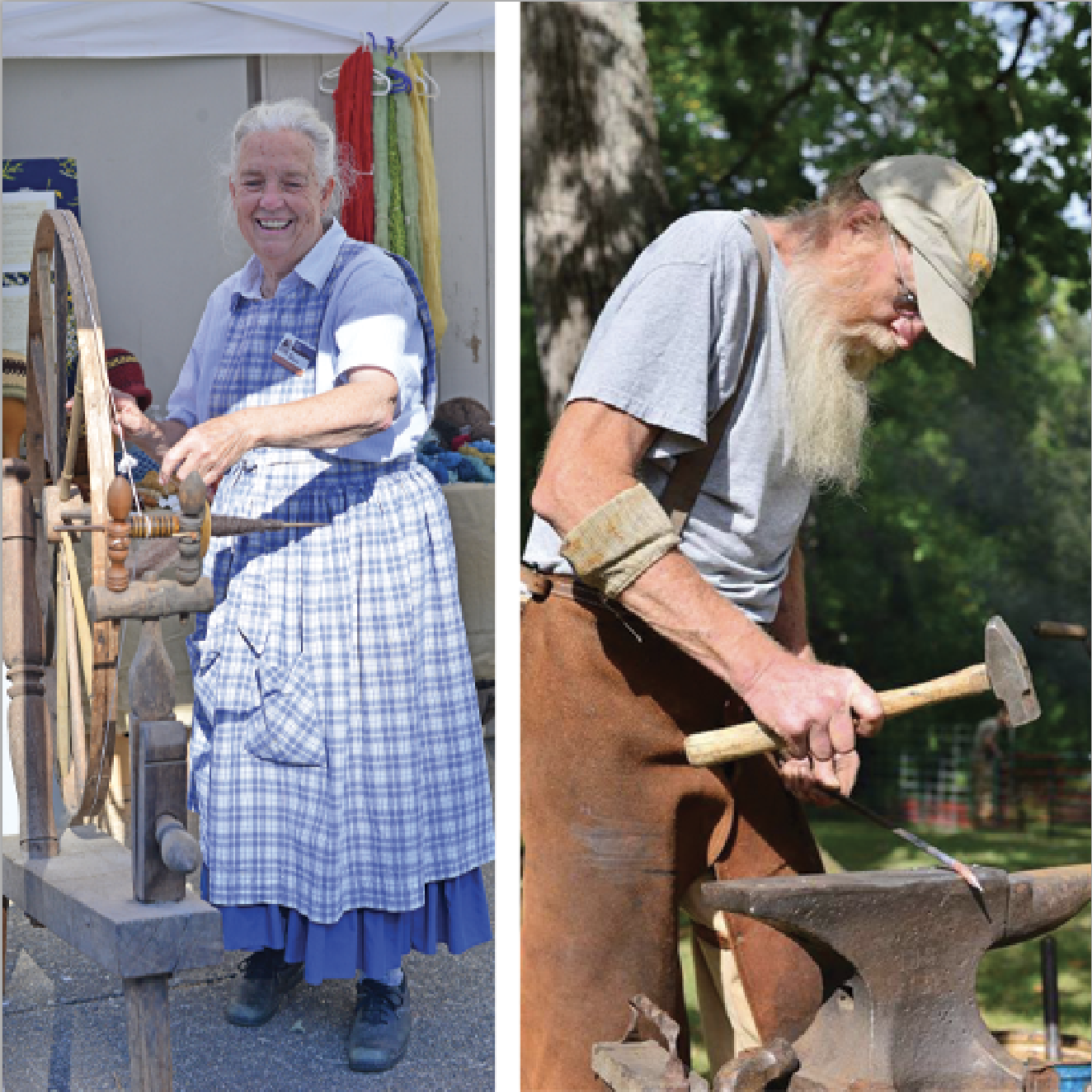 Throughout the weekend, artisans of Southern Appalachia will be demonstrating traditional crafts techniques. Meet & talk with the highly skilled craftspeople of our guild as they bring past traditions back to life. 
natural dyeing / spinning / quilting / woodworking / furniture making / broom making / cornshuck dolls / basketry / stone carving / rifle making / soap making / printmaking / pottery  
Demonstrators:

Connie Brown, Sharon Gordon, Anthony Cole, Joe Parham, Tom Brown, Barbara Miller, Rita deMaintenon, Sandra Rowland, Mary Nichols, Lyle Wheeler, Friendswood Brooms, Collene Karcher, Homer Sales, Dede Styles, Ronnie McMahan, Tony Dills, Tom Gow, John Dickens, Martha Owen, David Crandall, Peter Werner, Rodney Leftwich, Peggy Whitted, Long Family Soap, Jan Morris, Susan Taylor, Karen Collis, Dana Hatheway, & Jonathan Giddens.
Resonating throughout the festival will be the sweet sounds of bluegrass & foot tappin' as Appalachian performers showcase the region's music & dance traditions. 
Buncombe

Turnpike / Carol Rifkin / Split Rail / Allanstand All-Stars / Blue Eyed Girl / Cole Mountain Cloggers / Honey Holler / Arvil Freeman / Smoky Mountain Rhythm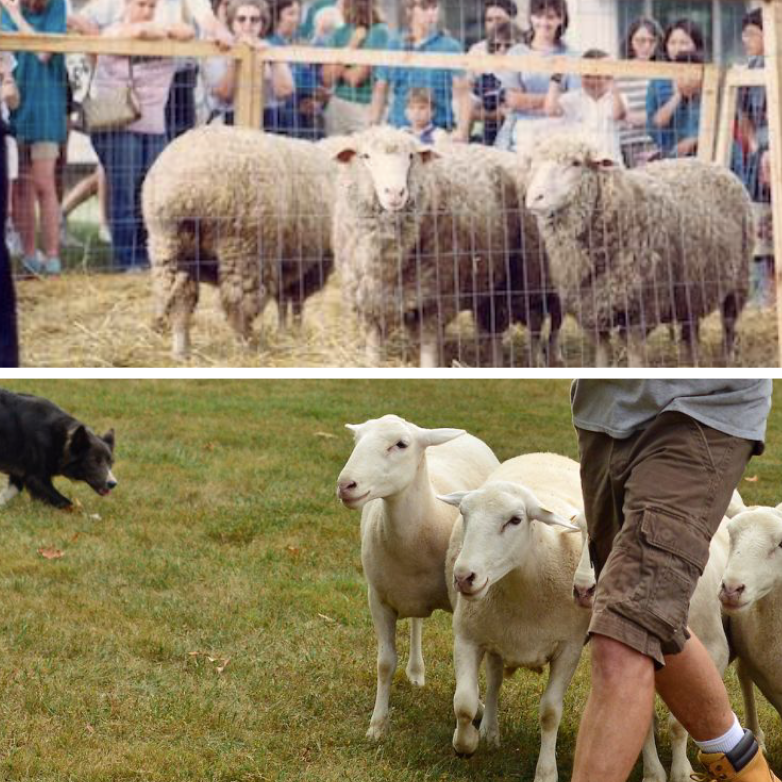 Witness the entire process of woven art–starting with sheep shearing! The shearing will occur throughout the day on Saturday. This wool will be spun, dyed & woven right before your eyes.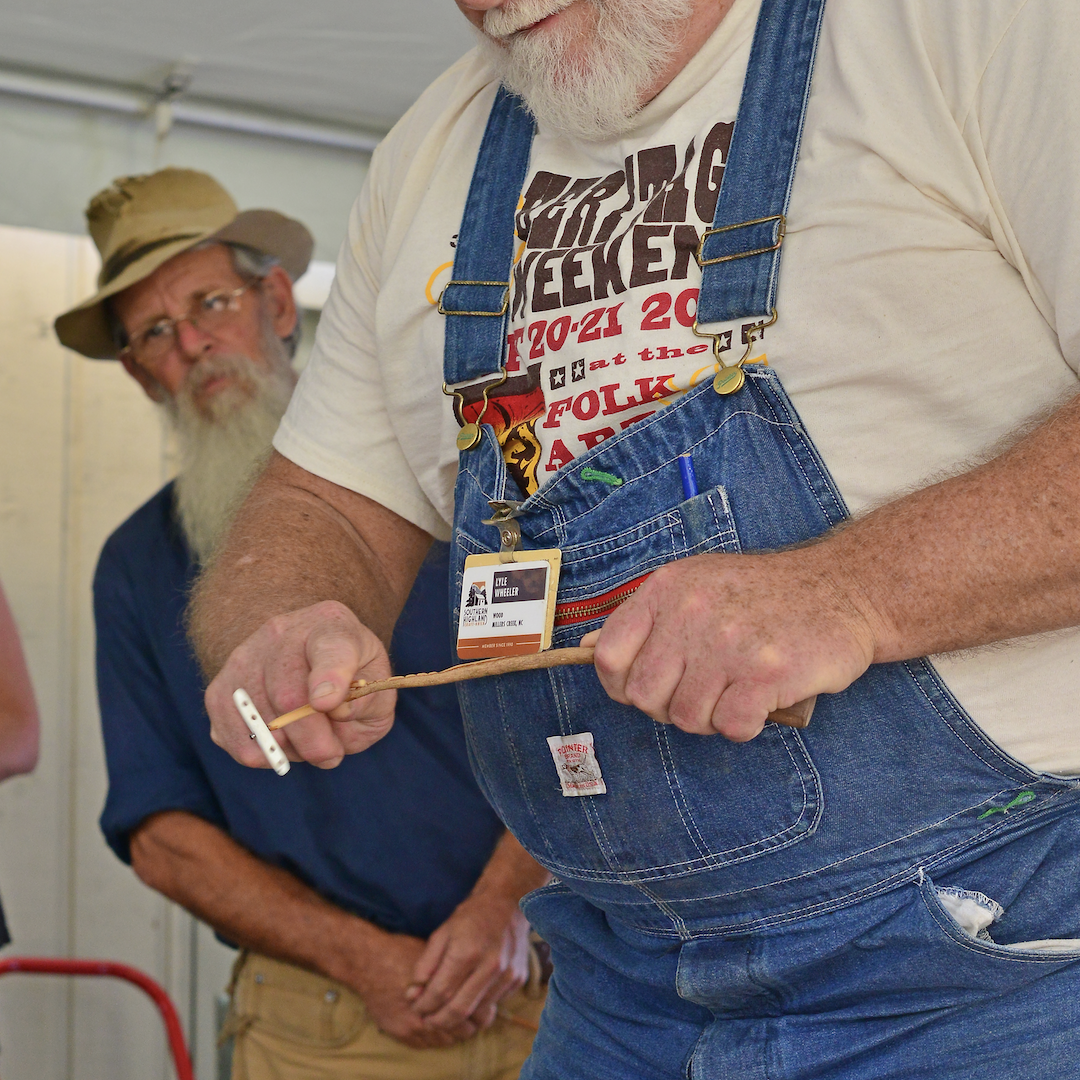 This competition is free & open to the public. To compete, sign up on Saturday, the day of the event. Get to practicin'!
When the propeller spins to the right, say "Gee!" To the left, say "Haw!" Contestants are judged based on how many "gee" & "haw" they can complete in a given time.
What's a Whimmy Diddle?
It's an Appalachian folk toy made of two rhododendron sticks; one with notches carved into it and a propeller on the end.
The other stick is used to press & slide against the notches to make the propeller spin.
Spin to the left, say "Gee!" Spin to the right, say "Haw!" 
Folk Art Center
Asheville, North Carolina
Nestled on the Blue Ridge Parkway at milepost 382, the festival takes place in the auditorium & grassy hill of the Folk Art Center.
Celebrating Appalachian culture since 1980
Our organization was founded in 1930 on the premises of sustaining a marketplace for craftspersons of the Southern Appalachians.
This festival is one of many ways we hope to educate the public and celebrate the culture that began and still thrives in these mountains.
Copyright 2019 - Southern Highland Craft Guild