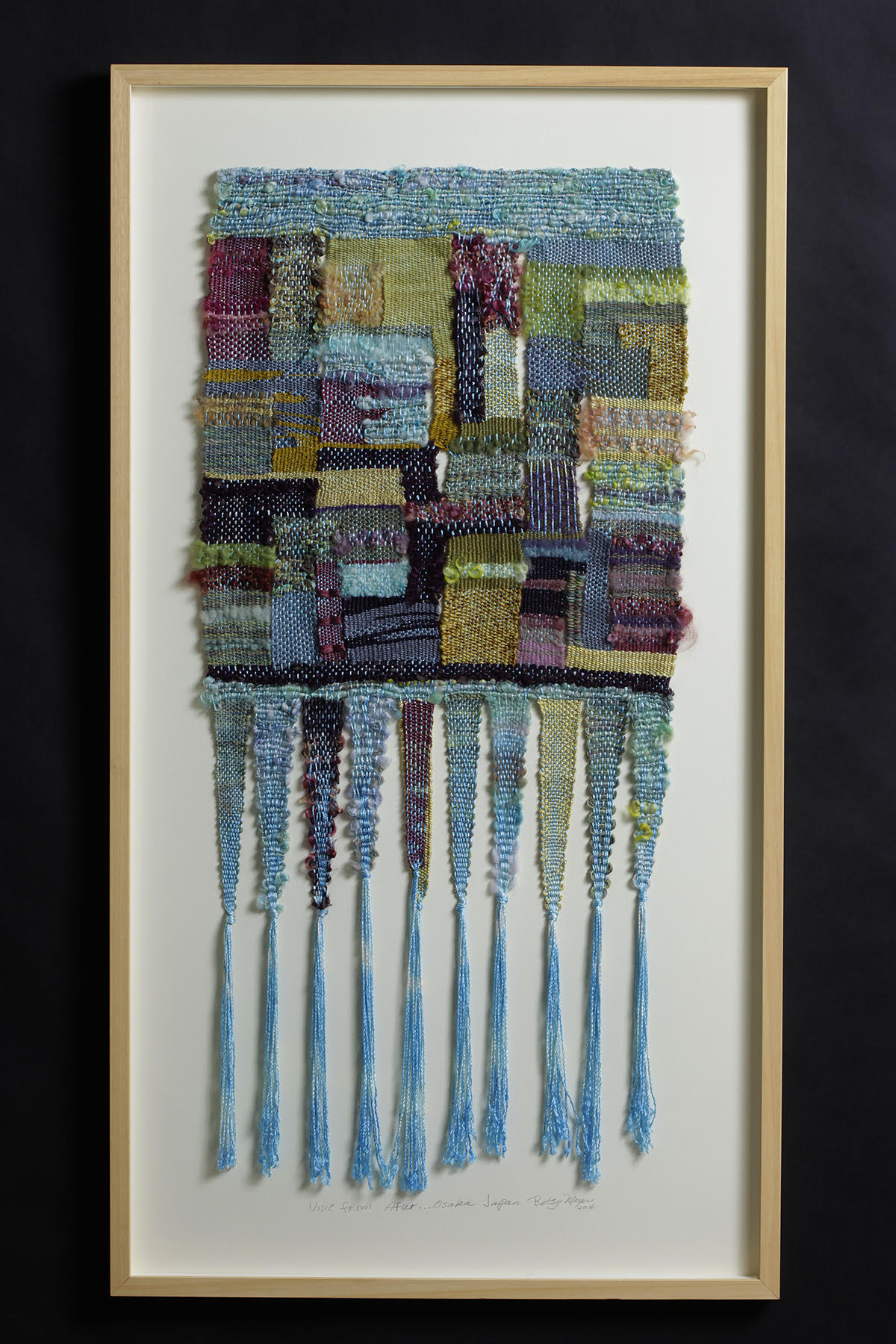 This user has not added any information to their profile yet.
It's the mystery of creativity that fascinates me.
How is it that I can sit down with only the sketchiest introduction to weaving and create such beauty?
Discovering my inner muse at this time in my life is the icing on the cake!
Inspired by what is new to me, I find mystery and excitement in what people from other cultures have, and use and make. I come home from trips with outlandish treasures...bits and pieces of wrapping paper, scraps of kimonos, post cards and snapshots of Byzantine mosaic floors, crooked little houses on crooked little streets, bridges and viaducts, farms and mountains, sunrises and sunsets. All are a fascinating mix of colors, shapes and designs that my inner muse plucks from my memory bank to use in my abstract art.